On average, you'll spend around 416 days of your life in the bathroom, so why not turn it into a space that you truly love? That starts with making sure your bathroom is actually functional for your family's needs. Many of our customers find that they don't get much use out of their bathtubs, so they opt for a tub-to-shower conversion when remodeling their bathrooms. 
Are you thinking about turning your tub into a shower as well? Read our planning tips to make sure your project goes smoothly. 
1. Measure the Space
Before you do anything else, you need to get a feel for the space in your bathroom. Most importantly, you want to make sure that your new shower door won't be too close to your toilet. As a good rule of thumb, you'll want to keep at least 15 inches between your shower glass and the middle of your toilet. When you hire our team for your remodel, we'll measure the space to ensure your layout can accommodate a new shower.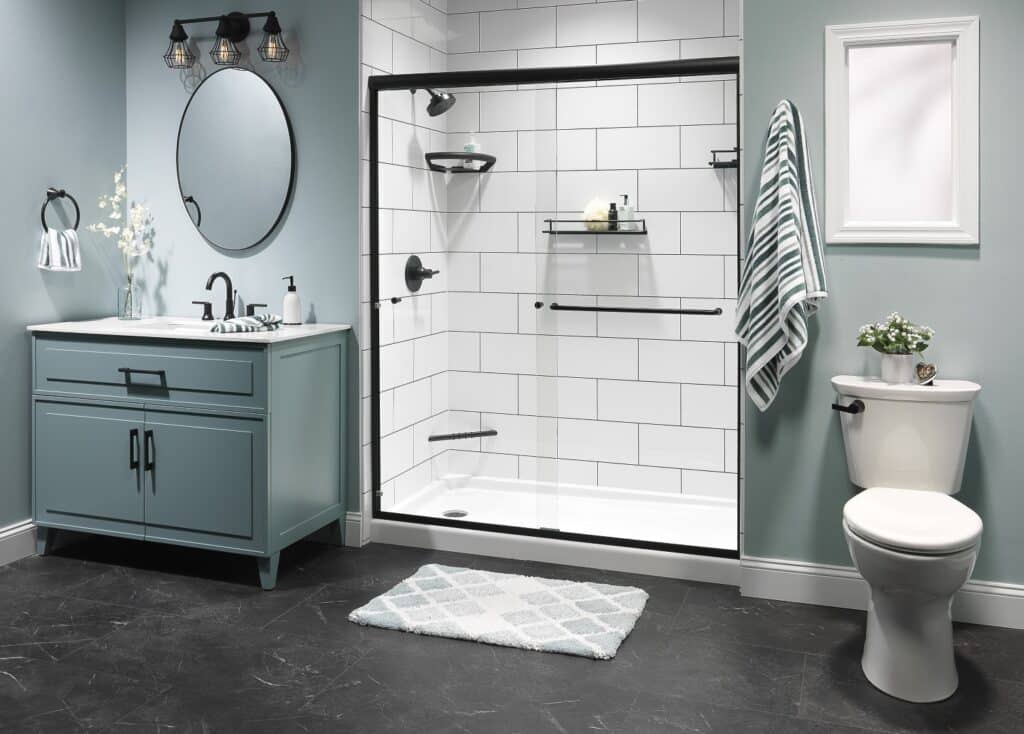 2. Think About Resale Value 
An important part of renovating your home is finding the right balance between creating a space for your needs and not impacting your resale value. We recommend keeping at least one bathtub in your home because that's an important feature for most buyers. If you're thinking of converting your only tub into a shower, you may need to reconsider. 
3. Decide Which Materials to Use
Next, take some time to think about which materials you want to use in your new shower. While tile is a popular choice, we prefer high-quality, low-maintenance acrylic and many of our customers do too. This durable material is easy to keep cleanand is resistant to mold and mildew growth, unlike other materials.
4. Design With Safety in Mind
When you're planning your tub-to-shower conversion, think about how long you plan to be in your home. If you want to stay in your house as you get older, it's a good idea to add safety features to your new shower proactively. Here at D&C Bath, we can add grab bars and built-in seating to help you maintain your independence as you get older. 
5. Choose the Right Shower Head
There are so many different shower head options available these days, so you'll need to figure out which one is right for your family. Whether you opt for a handheld one, a mounted one, or a dual option, our team can help you design the perfect shower for your needs. 
6. Don't Forget About Accessories
One of the most exciting parts of building a new shower is customizing it so that it fits your needs. We're happy to provide our customers with a number of different shower accessories so you can create the perfect space for your family. From built-in shelving to glass doors and everything in between, we're here to bring your design ideas to life. 
7. Find the Right Contractor
The final step in preparing for your tub-to-shower conversion is to hire the right contractor for the job. Our team at D&C Bath is licensed, insured, and experienced at creating beautiful, functional bathrooms for homeowners throughout Newcastle, Kent County, DE, and Southeastern, PA. To learn more about why we're the area's leading choice for bathroom remodeling services, check out our customer reviews.
Schedule Your Tub-to-Shower Conversion Project
Now that you've read our tips for planning your tub-to-shower conversion, it's time to get your project on the books! Get one step closer to the bathroom of your dreams by scheduling a free, no-obligation consultation with our team today.